Susan Taylor - Director, President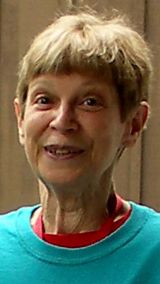 Susan has been playing the violin since she was 4 years old. She lived in Allentown, PA and studied with Albert Illias until she was 13, than changed to Jascha Brodsky from The Curtis Institute at the New School of Music in Philadelphia. As a young musician, she performed with the Allentown Symphony and Reading Symphony. Susan was also extremely involved with the Allentown Music Club holding many different offices. Then it was off to the Peabody Conservatory of Music where she studied with Donald Portnoy, Robert Gerle, and Yong Ku Ahn.
After graduation, she taught in Anne Arundel County for 1 year then moved to Baltimore County teaching in Junior High and Senior High, orchestra and band, for 34 years. Susan became involved with BSOC as a coach for 2nd violin in the Young People's Orchestra during the camps 2nd year of operation. Both her private students and school students were campers. In 2005, Susan became Director after the retirement of Anne Lane Vosough, the Founder of BSOC.
Susan has adjudicated in various Mid-Atlantic states, consulted with schools, and serves as a clinician with various counties in orchestra. She was the first conductor of Spotlight on Strings at Essex Community College which was a feeder group to Greater Baltimore Youth Orchestra. She aslo guest conducted several county orchestras in Maryland. Susan is currently a Board of Directors member of Maryland Orchestra Directors Association (MODA).
She lives in Baltimore County with her husband William who shares her love of music and often answers your telephone calls. We have 2 adult children and 2 grandsons. Our daughter attended BSOC as a cellist in YPO. Susan maintains a private violin/viola studio.
Tommy Atkinson - Assistant Director, Orchestras, Secretary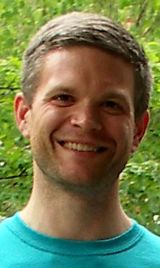 Tommy grew up in Arnold, MD and began playing the violin at age 9. After graduating high school, he earned a Bachelor of Music from Shenandoah University and a Master of Music from the University of Maryland. He studied with notable teachers including James Stern, Olivia Hajioff, and received chamber music coaching from the Guarneri String Quartet.
Tommy has taught music in a myriad of places such as Texas and Bermuda. Currently, he teaches instrumental music in the Washington, DC public schools. Tommy is also an active performer and conductor in the local area. He has performed with groups including the Apollo Orchestra, Loudoun Symphony, and Two Rivers Chamber Orchestra, among others.
Tommy came to BSOC in 2008 as 2nd violin coach for YPO. In 2016, he began conducting the Chamber Orchestra. In 2019, he transitioned to focus full-time on being one of the camp's Assistant Directors.
Tommy resides in Silver Spring with his wife Stephanie and their cat, Maxine.
Diana Benson - Assistant Director, Suzuki, Board Member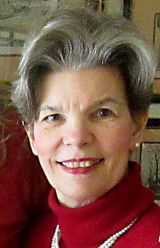 Diana has been playing the violin since she was 7 years old. As a high school student and member of the Roanoke Youth Symphony, she traveled throughout Va., Tenn., and N.C. as an ambassador for music in the school system. She played with the Columbus, Auburn, and Gettysburg Symphonies, and the Baltimore Philharmonia.
Diana's training included studying with John Richardson and Cline Otey at Peabody. She was introduced to the internationally renowned Suzuki String method through her son's teacher, Anne Lane Vosough, Founder and former Director of BSOC. She not only began teaching this method, but became BSOC's Suzuki coordinator. She now has the priviledge to coordinate the strings under the directorship of Sue Taylor.
Diana lives in Baltimore County with her husband John who is an artist, and their son Johnny, a professional violinist. When not involved in music, Diana enjoys sewing, scrap booking, reading historical novels of the Revoluntionary period to W.W. I, and all thigs Victorian.
Jason Love - Conductor, Young People's Orchestra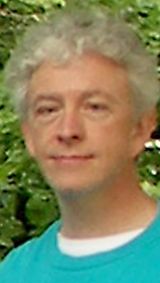 This year, conductor and cellist Jason Love celebrates 20 years as Music Director of the Columbia Orchestra. Praised for his "intelligent and innovative programming," the Baltimore Sun has called the orchestra "Howard County's premier ensemble for instrumental music," noting that "Love has the musicians playing not only with verve and passion, but with an awareness to enter into the emotional core of the works they perfoem." His many recognitions include the American Prize for Orchestral Programming, a Peabody Alumni Award for Outstanding Contributions to Music in Maryland,and a "Howie" Award recognizing achievement in the arts in Howard County, Maryland.
As cellist, Love gave the American Premiere of Guillaume Connesson's Cello Concerto in 2019 and had previously given the North Carolina premiere of Tan Dun's cello concerto The Map. Locally he has performed concertos by Haydn, Shostakovich, and Dvorak with groups including the Piedmont Symphony, the Frederick Orchestra, and the Columbia Summer Strings. He performs chamber recitals with the Franklin-Love Duo and the Columbia Orchestra Piano Trio and maintains a private cello studio.
Love was Artistic Director of the Greater Baltimore Youth Orchestras (now the Baltimore Symphony Youth Orchestras) for 13 years, and Music Director of the New Horizons Chamber Ensemble, a new-music group, for 5 years. He has guest conducted a wide variety of ensembles such as the Baltimore Symphony, Loudoun Symphony, Washington Sinfonietta, Hopkins Chamber Orchestra, Bismark-Mandan Symphony, Maryland Classic Youth Chamber Orchestra, and RUCKUS, a contemporary music ensemble at the University of Maryland, Baltimore County, where he taught conducting for 7 years. He will be the interim conductor of the UMBC Symphony for the 2019-2020 season. Each summer he teaches at the Baltimore String Orchestra Camp.
Collette Wichert - 1st Violin Coach, Young
People's Orchestra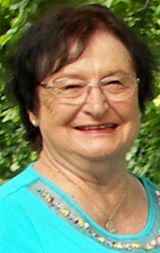 Collette has been the 1st violin coach for YPO since the beginning of BSOC. Collette Wichert is a member of the Baltimore Chamber Orchestra, the Gettysburg Symphony and the Shippensburg Festival Symphony, and a former member of the Baltimore Opera Orchestra. Mrs. Wichert has served oh the faculties of Quincy University and Towson University, and is the founder and director of the Chamber music Invitational workshop for advanced young chamber musicians. In 2005, she was awarded "String Teacher of the Year" by her ASTA colleagues for the States of Maryland, D.C., Pennsylvania, and Delaware. Mrs. Wichert received her Bachelor and Master of Music degrees in violin performance with Paul Rolland at the University of Illinois, and has studied with such renowned teachers as Roman Totenberg, Dr. Shinichi Suzuki and the Guarneri String Quartet.
Daphne Benichou - Viola Coach, Young People's
Orchestra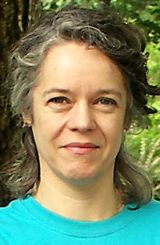 At the age of 2, Daphne began studying violin and piano. As an adult she's balanced her musical lives: as a performing violist and violinist, and as a teacher of students ranging in age from toddler to young adult.
In addition to her current positions in the Maryland Symphony Orchestra (as Assistant Principal Viola) and the Annapolis Symphony Orchestra, she's played in the Baltimore Symphony Orchestra, the National Symphony Orchestra, the Delaware Symphony Orchestra, to name a few. Past jobs have included Assistant Concertmaster of the Greater Lansing Symphony Orchestra and Principal Violist of the Bridgeport Symphony Orchestra. Recently her passions have included baroque, as well as folk and modern music. She is actively involved with the Handel Choir of Baltimore's early music series on period instruments, and is the violinist for Towson University's New Music Ensemble. Recent projects have also included tracks on some Hip-Hop and Jazz recordings.
Teaching has been a central part of Daphne's journey as a musician and performer. Her most influential teachers were Peter Slowik, Yizhak Schotten, Steven Shipps and Ronda Cole. Daphne has run a private studio for more than two decades, and works currently with the Bridges program in Baltimore City, which brings the classical music world to inner-city public school students. Daphne earned her Bachelor of Arts in Ancient Latin and Greek simultaneously with a Bachelor of Music in Violin Performance at the University of Michigan. She studied at the Meadowmount School of Music during her undergraduate years, and later earned a Master of Music in Viola Performance and Pedagogy at Northwestern University, where she received a two-year fellowship through the Civic Orchestra of Chicago.
Aneta Otreba - Cello Coach, Young People's
Orchestra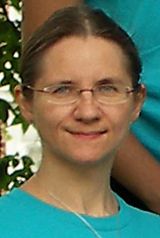 Aneta received her Doctorate Degree in cello performance from the University of Maryland, College Park, where she worked as an ensemble assistant and studied with Professor Evelyn Elsing and members of the Guarneri String Quartet. She studied cello in the Academy of Music in Katowice, Poland with Pawel Glombik, principal of the Polish National Radio Symphony Orchestra. She studied chamber music with Marek Mos, founder of the Silesian String Quartet.
Aneta won first place in the Baltimore Music Club Competition, the Liberman Competition, and the Peggy Friedman Gordon Music Competition. She served as cello and chamber music faculty at the Sienna Summer Session for Music and Arts at Siena University, Italy.
Aneta is a member of the Maryland Symphony Orchestra, performs with the Amici Delle Muse piano trio, and maintains a private cello studio in Lutherville. Her additional performances include Concert Artists of Baltimore, Lancaster Symphony, Annapolis Symphony, New World Symphony (Florida), and Washington Summer Opera.
Aneta's two sons enjoy being part of the string camp and are looking forward to it every year.
Ben Detrick - Conductor, Chamber Orchestra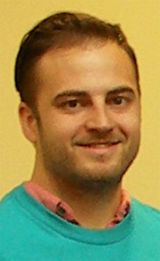 Violinist and pedagogue Ben E. Detrick has extensive performing and teaching experience around the globe. He began his musical studies in York, PA with Collette Wichert and is currently the Middle anad High School Strings Director of the American International School in Vienna, Austria.
In 2002, he perfomed with the 4 From the 9th String Quartet on NPR's From the Top radio show in Boston, MA. Throughout high school, Mr. Detrick was a regular member of the York (PA) Symphony Orchestra (YSO), and in 2006 and 2010, was a featured soloist with the YSO. In April 2017 he returned to York to perform as an alumnus of From the Top for a special hometown taping with host Christopher O'Riley.
After graduating cum laude from Vanderbilt University's Blair School of Music (Nashville, TN) with Dr. Carolyn Huebl, he pursued an Artistic Performance Diploma in Vienna, Austria, under the direction of Polish concert violinist Barbara Gorzynska, During that time, Mr Detrick was one of 48 competitors at the Carl Nielsen International Violin Competition in Denmark, as well as a participant in the International Brahms (Austria) and Bled (Slovenia) Competitions. Performance highlights throughout Europe include conducting in the world-famous Golden Hall at Vienna's Musikverein, playing in Bosendorfer Hall at Mozart's Vienna house, as well as concertizing in Berlin, Vienna, and the Netherlands with Bulgarian pianist Yoanna Kotlyarova.
When stateside, Mr. Detrick joins the faculty at the Baltimore String Orchestra Camp as conductor of the Younger Orchestra and as Coach for the Suzuki Violin Workshop. He also teaches local students and performs throughout York, Lancaster, and Gettysburg, PA in various orchestras and retirement communities.
Aside from classical performances, Mr Detrick entertained on Off-Off- Broadway at the New York City Fringe Festival with the acclaimed musical juggling trio, Playing By Air. More recently, he played violin on a TV episode of "Made in Chelsea" and can be seen in the Austrian film, Taaora's Lied.
Mr. Detrick owes his success to the unwavering support of his family and teachers for the opportunity to explore and perfom music around the world.
Venona (Nonie) Detrick - Conductor, Beginning
Orchestra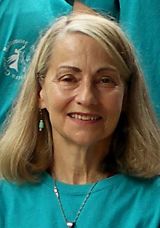 Retiring in 2013 from Dallastown Area School District in PA as a music teacher, Nonie continues to teach in her York Area Suzuki Superbowz studio. As an active performer, Nonie maintains membership as a violinist in the York (PA) Symphony, Gettysburg (PA) Chamber Orchestra, and Allegro, the Chamber Orchestra of Lancaster (PA). She also free lances and is the founder of the "No Strings Attached" String Quartet.
Thirty years ago, Nonie and her 3 sons began attending BSOC. 28 years ago, she joined the BSOC faculty as the Beginning Suzuki teacher and coach in Beginning and Younger Orchestras. Currently she conducts the Beginning Orchestra, continues with her "baby" Suzuki students and coaches violin in the Chamber Orchestra.
It is always fun to return to the beautiful Garrison Forest campus to work with such a dedicated faculty. A special joy is to teach as a peer alongside youngest son Ben who also serves on the faculty after his being "dragged" to camp starting as a 3 year old.
Doug Jameson - Conductor, Cello/Viola/Bass
Ensemble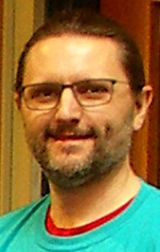 Doug is the Principal Cellist of the Prince George's Philharmonic, and performs with the Victoria Piano Trio and the Grammy nominated Inscape Chamber Orchestra. He has performed internationally with the Singapore Symphony, toured China twice with the Mantovani Orchestra, and performed with the Annapolis Symphony, Harrisburg Symphony, Baltimore Chamber Orchestra, Concert Artists of Baltimore, and many other ensembles in the Mid-Atlantic region.
Doug received his Bachelors and Masters degrees in Cello Performance from the Peabody Conservatory of the Johns Hopkins University. He is Director of Strings at the Park School, conducts the FAME Youth Orchestra, and has maintained a private cello studio in Baltimore for 19 years. He aslo is Cello Coach for the Chamber Orchestra.
John Benson - Graphic Artist/Designer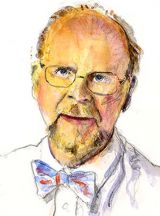 John Benson has been drawing since early childhood. He attended school in Baltimore County and studied at the Maryland Institute of Art. He began his career as a graphic artist with Mark Trece, Inc. and later became a Freelance Illustrator. John had the opportunity to future his expertise in watercolor under the tutelage of Lou Rizzio of North Western University and with renowned watercolor artist, Charles Reid in 2010 in the Baltic. Since that time, John has been an exclusive watercolor artist.
Photography plays an important part of his art work. John has provided services as artist, graphic designer and photographer for the students of the Baltimore String Orchestra Camp for over 30 years. He lives with his wife Diana and "special critic", their cat, Avalon Mae. When not at the easel, he enjoys traveling.